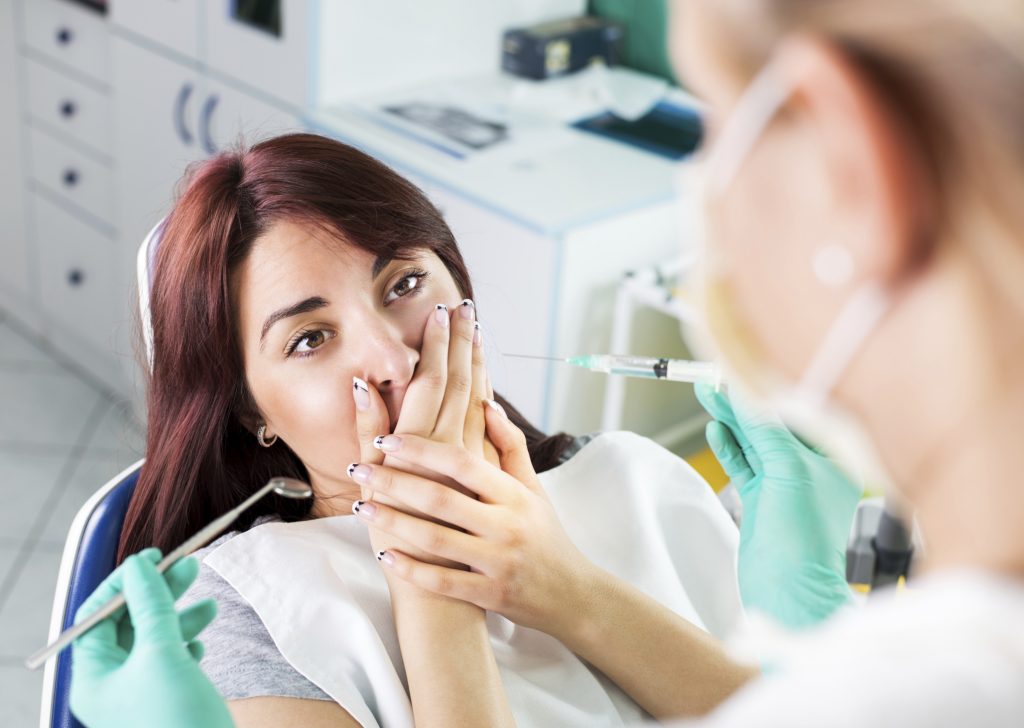 Do you suffer from dental anxiety? Do you cringe at the sound of dental tools? Do you have a terrible gag reflex preventing you from visiting your dentist regularly? If you answered yes to any of these questions, you are not alone. A lot of people deal with dental anxiety, sensitive gag reflex or just general fear of the dentist. But worry not, sleep dentistry may benefit you greatly. Sleep dentistry includes IV sedation, and IV sedation is used to help relax and put patients at ease during a dental procedure. The following list includes a couple benefits of IV sedation:
IV sedations kicks in right as it's administered, and the drug dosage can be tailored to fit the patient's needs.
A safe maximum level of sedation can be reached with IV sedation, as where with oral or inhalation sedation the results can be unreliable. IV sedation is both highly reliable and highly effective.
With IV sedation your gag reflex is likely to lessen in sensitivity. If minimizing the gag reflex is the main objective, your dentist may try inhalation sedation first.
You are still conscious with IV sedation making it much safer that general anesthesia.
Your recovery time after IV sedation is usually shorter than if you did oral sedation, mostly due to the controlled drug dosage you are given.
Now that you read the five listed benefits of IV sedation maybe you'll take that visit to your dentist for regular checkups. Remember keeping up with your oral health is very important to your overall health and the only one that can tell you if you're doing a good job, is a dentist.
Schedule an appointment today 702-735-2755. Learn more about Dr. Simone's practice and see the beautiful smiles he has created by visiting his website at www.patricksimonedds.com.
Dr. Patrick Simone proudly serves patients from Henderson and all surrounding areas.