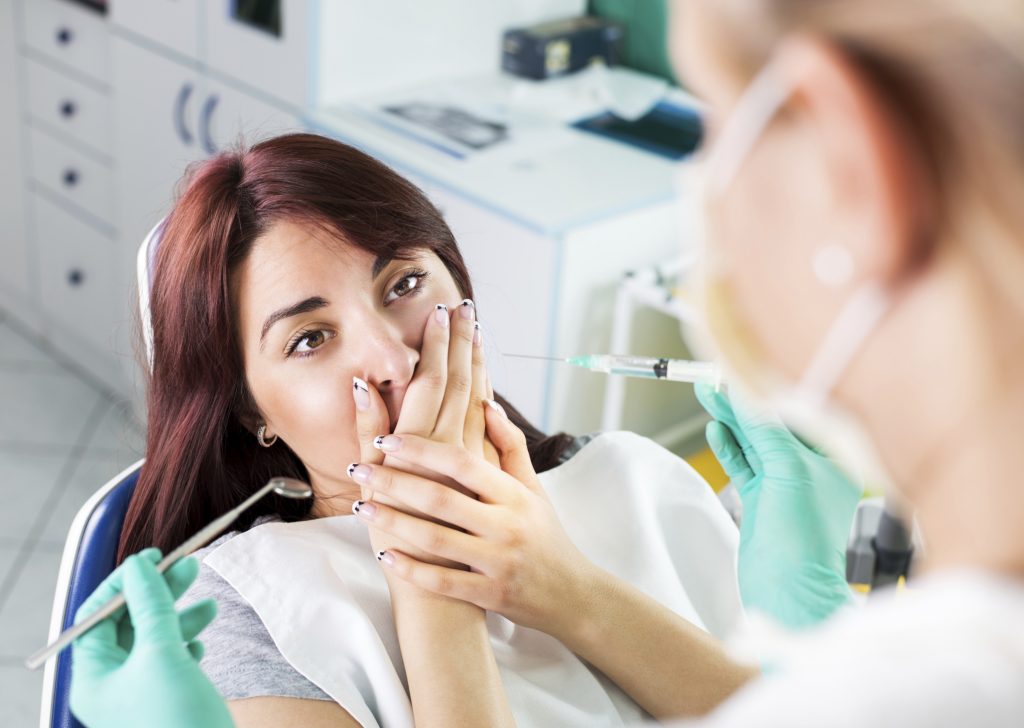 Do you get anxiety at the first thought of having to make a trip to the dentist? Do you cringe at the sound of the high-pitched whir of dental tools? Fear no more – sleep dentistry helps relax your anxieties and fears. Sleep dentistry, also known as sedation dentistry, refers to the use of medications that help ease the anxiety or fear patients may have during or before their scheduled dental appointment. The dental industry has dedicated itself to making you feel comfortable with any treatment you may need. Some of those methods of relaxation used include the following:
Nitrous oxide. Nitrous oxide, also known as laughing gas, is used to help ease some of the anxiety and fear associated with dental treatments. This method wears off quickly after the procedure and the recovery time is minimal.
Oral sedation. Oral sedation involves of taking a medication before the treatment to ensure that you are relaxed during the time of the actual treatment. Recovery time is a little longer with oral sedation, so take precaution and have someone to drive you home afterward the treatment.
IV sedation. IV sedation is administered directly into your blood stream, resulting in immediate relaxation. You will still be conscious but in a heightened state of relaxation and will not likely remember much about the treatment afterwards. Like oral sedation, your recovery time will take a little longer, so make sure you have a ride home.
Don't let your fear of the dentist keep you from having a bright and healthy smile. If you do suffer from dental anxiety, ask your dental professional about sedation dentistry today.
Schedule an appointment today 702-735-2755. Learn more about his practice and see the beautiful smiles he has created by visiting his website at www.patricksimonedds.com.
Dr. Simone proudly serves patients from Henderson and all surrounding areas.