Patient Resources
Our Commitment to Your Protection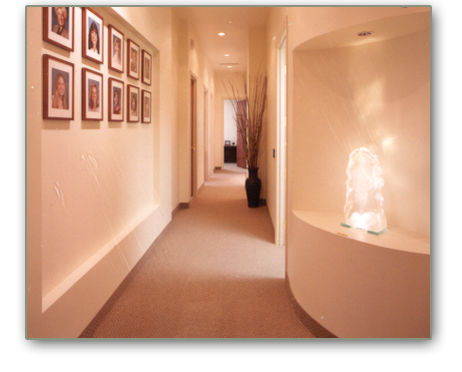 As a dedicated dental team, we are concerned with protecting our patients from infectious diseases. Each time a patient visits our office, a very special trust is placed into our hands. We do not take this trust lightly. That is why we commit to providing maximum protection to you, our patient, against any kind of infectious disease.
Many hours have gone into the design of our patient protection system. We are constantly evaluating and updating our procedures. The use of gloves, masks and protective eyewear are some of the more prominent steps taken to ensure your safety. But what goes on behind the scenes? What steps are taken that may not be obvious to you, the patient?
Between each patient visit, the treatment rooms are prepared to eliminate cross-contamination from previous patients. This is accomplished by thoroughly disinfecting the room with an EPA-approved disinfectant. Also, the equipment is then wrapped with a plastic sheet on all the areas that the provider will touch. This wrap is then removed after the procedure. The chair, light, etc. is disinfected and new plastic wrap is placed for your protection before you are seated for your appointment.
After each visit, our instruments are put through an ultrasonic cleaning system and then placed in a large pressurized steam oven called an autoclave. This autoclave is monitored on a regular basis to ensure it is operating at its peak efficiency and effectiveness. The instruments are packaged in such a fashion that it ensures they are never touched before the actual set-up time in the treatment room. When the instruments are touched it is with gloved hands. The dental handpieces (drills) are handled and autoclaved in the same fashion as other instruments. We use many articles that are for only one use and are disposed of after the visit.
There are many more details entailed in our patient protection systems. Our staff members are thoroughly trained in patient protection protocol. If you have any questions regarding this protocol, please ask any clinical staff member. We are very proud of the fact that we exceed the requirements outlined by the Centers for Disease Control and Prevention and the Occupational Health and Safety Administration.
We hope that, by making you, more aware of what measures are being taken on your behalf, your trust and confidence in our team will make your visit a little more comfortable.