Dental Procedures
IV Sedation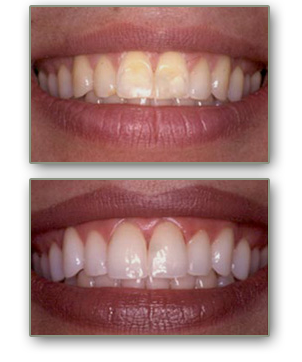 Sedation dentistry makes going to the dentist a dream...
Sedation dentistry can put you at ease and virtually eliminates the anxiety associated with dental procedures. Intravenous sedation is one of several options available to significantly reduce your fears and discomfort.
Benefits of IV Sedation:
It's extremely effective for moderate to severe anxiety.
It's quick-acting.
The level of sedation can be adjusted during the procedure so that you remain comfortable at all times.
In many cases, you can get ALL of your dental work done in one visit.
During intravenous sedation (IV sedation), an anti-anxiety drug is administered into the bloodstream to produce a state of "conscious sedation." Although you will not actually be asleep, you will enjoy a heightened state of relaxation and probably won't remember much about the procedure afterwards. Your appointment will be a dream and hours in the chair will feel like minutes.
How It Works
IV sedation will put you at ease so you experience little to no discomfort; however, Dr. Simone will also administer a local anesthetic to ensure that you don't experience any pain. At this point you'll be so relaxed that you'll hardly even notice.
Throughout the procedure, your breathing, heart rate and blood pressure will be closely monitored. Patients generally recover quickly, although they may feel slightly groggy immediately afterwards. IV sedation is extremely safe when delivered by a specially trained dentist.
Two appointments are usually required. During your first visit, Dr. Simone will describe the benefits and risks of IV sedation, patiently answer all of your questions and give you detailed instructions for the day of your procedure.
On the day of your procedure, you will need to have another adult with you to take you home. You should not perform strenuous activities, drive a motor vehicle or drink alcohol for the rest of the day. Do not take any medications prior to or following surgery unless your dentist has approved their safety.
IV sedation also known as "conscious sedation," is typically used by dentists with specialized training and special certification. With this type of sedation, medications are administered directly into the blood stream. The greatest advantage of IV sedation is that if someone is not sedated enough, the doctor can administer more medication and the effects are instantaneous. IV sedation is not used commonly in most dental offices because of the specialized advanced training required and the requirements for certification by the state board of dentistry. The drugs used for IV sedation are more effective than the same drugs taken orally. There is a more profound amnesia associated with this technique.