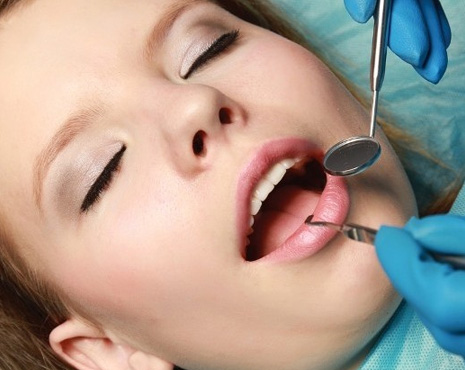 For some of us, going to the dentist is a very anxious time. Whether it be the sound of the equipment or the nervousness about the pain of the procedure itself, the fear one has when thinking about visiting the dentist can become a stifling issue. But you need not worry – there is help for you and your very common fear. Intravenous Conscious Sedation, or IV sedation, is when a drug, usually of the anti-anxiety variety, is administered into the blood system during dental treatment.
A lot of dental offices and practices use terms such as "sleep dentistry" or "twilight sleep" when talking about IV sedation. This is confusing, because it suggests that IV sedation involves being put to sleep. These terms are more descriptive of deep sedation but classified as general anesthesia.
In reality, you remain conscious during conscious IV sedation. You will also be able to understand and respond to requests from your dentist. However, you may not remember much, if anything at all, and this is because of two things:
IV sedation induces a state of deep relaxation and a feeling of not being bothered by what's going on. The drugs used produces either partial or full memory loss (amnesia) for the period of time when the drug first kicks in until it wears off. As a result, time will appear to pass very quickly, and you will not recall much of what happened. So, it may appear as if you were asleep during the procedure. If you feel like this will help you cope with your dental visits, talk to your dentist. Keeping you at ease is their first priority.
Schedule an appointment today 702-735-2755. Learn more about his practice and see the beautiful smiles he has created by visiting his website at www.patricksimonedds.com.
Dr. Simone proudly serves patients from Henderson and all surrounding areas.