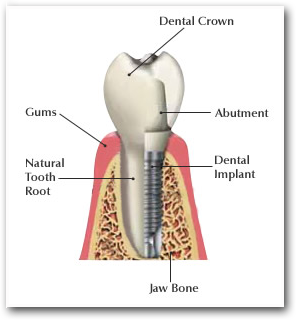 Most of us know that in order to maintain a bright and healthy smile, we should visit the dentist every six months for regular checkups and professional cleaning. However, many don't take into consideration is that they may have to visit their dentist every now and then for treatments that go beyond a routine cleaning. This may involve dental restorations, which are different types of dental treatments for decayed, chipped, cracked, discolored or missing teeth. Here are the more common options:
Fillings. This is the most common type of dental restoration. Teeth with cavities or tooth decay can either be filled with gold, silver amalgam or composite resin fillings.
Crowns. This restoration is essentially a tooth-shaped cap that's placed over a damaged tooth. It's done to restore the tooth's shape and size, strength, appearance, to hold a dental bridge or to cover a dental implant.
Dental bridges. Bridges are false teeth that are fabricated to fill a gap due to one or more missing teeth. They are anchored on either side of the missing tooth by the crowns and cemented into place.
Dental implants. Dental implants are replacement tooth roots. The actual implant is a small post made of metal that's placed into the jaw bones where the tooth is missing. The implant itself is covered with a replacement tooth.
Dentures. Dentures are removable dental appliances for missing teeth. They're made out of acrylic resin and metal framing. Complete dentures replace a full set of teeth, either top or bottom, while partial dentures only replace a few missing teeth.
Schedule an appointment today 702-735-2755. Learn more about Dr. Simone's practice and see the beautiful smiles he has created by visiting his website at www.patricksimonedds.com.
Dr. Patrick Simone proudly serves patients from Henderson and all surrounding areas.