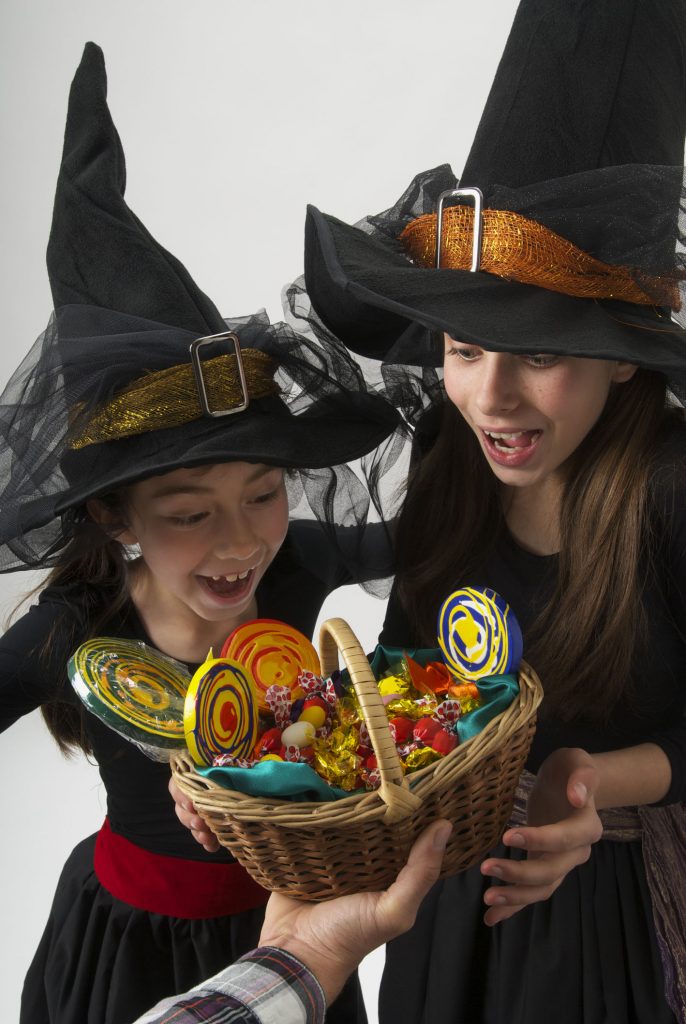 It's Halloween night – the scariest night of the year. But did you know that it lands during National Dental Hygiene Month? Yes, it seems a bit counter-productive but it's true. The American Dentist Hygienists' Association (ADHA) and the Wm. Wrigley Jr. Company are once again teaming up during National Dental Hygiene Month to increase public awareness about the important of maintaining good oral health. After all, Halloween is the time of year we are soaked in sugary confections. We should all take some time to look after our teeth after indulging in our spooky stash, so we don't have any future issues when we visit the dentist again.
So, after you have had your fill of candy, focus on dental hygiene. If you don't have a toothbrush handy at the time, rinse your mouth out with some water until you can brush properly. If you wait too long, the sugars will set up camp on your teeth, causing future issues like cavities and root canals. The focus of this year's National Dental Hygiene Month is centered on the four components of good oral health maintenance:
Brushing twice a day
Flossing every day
Rinsing with antimicrobial mouthwash
Chewing sugar-free gum
During National Dental Hygiene Month, the ADHA, WOHP and more allied partners will work to help dental hygienists all over the country make a difference in their communities. They will offer valuable resources and product samples to dental hygienist community outreach. Make sure to visit you dentist regularly to make sure you're in good oral health.
Schedule an appointment today 702-735-2755. Learn more about his practice and see the beautiful smiles he has created by visiting his website at www.patricksimonedds.com.
Dr. Simone proudly serves patients from Henderson and all surrounding areas.