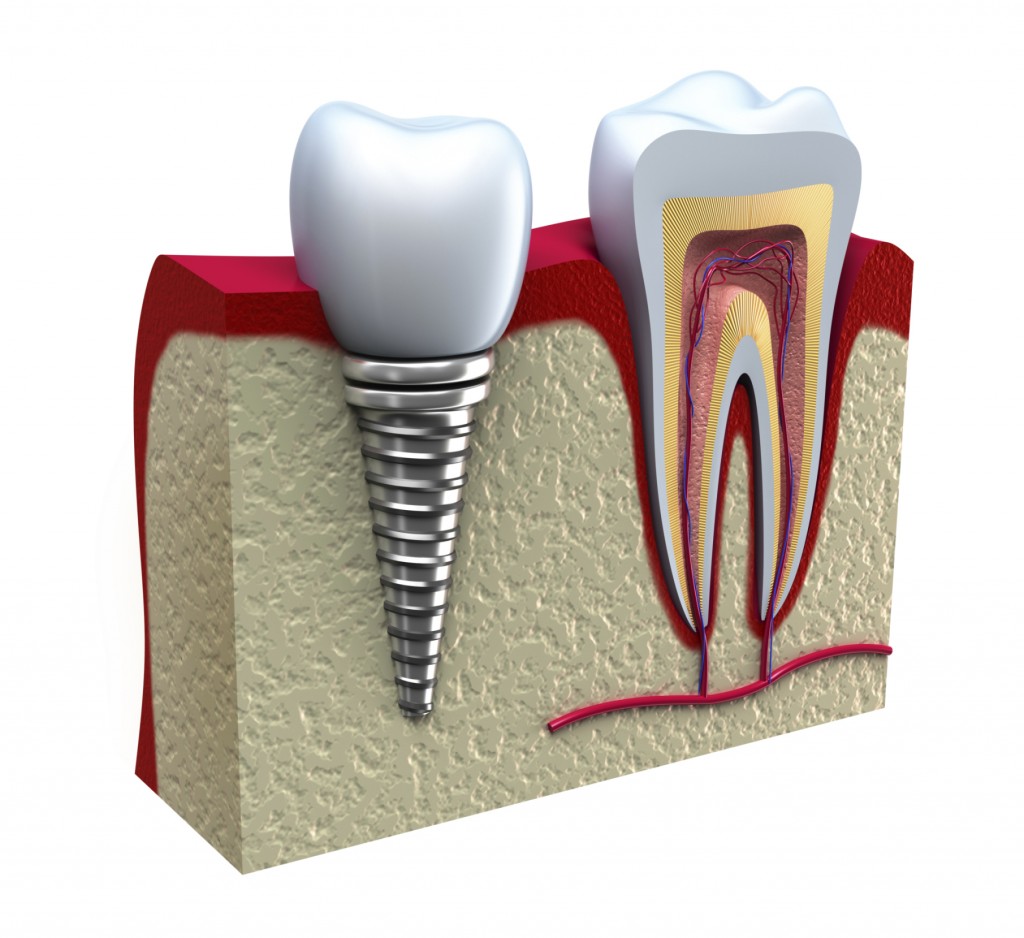 A dental implant is an artificial tooth root that is placed into your jaw to hold a replacement tooth or bridge. Dental implants are an ideal option for people in good general oral health who have lost a tooth or teeth due to periodontal disease, an injury, or some other reason. Dental implants natural-looking and feeling and under proper conditions, such as placement by a diligent patient maintenance, implants can last a lifetime.
What do dental implants do?
Replace one or more teeth
Support a bridge and reduce the need for a partial denture
Provide support for a denture, making it more secure and comfortable
Dental implants vs dentures or a bridge – which is better?
Esthetically dental implants look and feel like your own teeth. Since dental implants integrate into the structure of your bone, they prevent the bone loss and gum recession that often happen with bridgework and dentures. Even better, neighboring teeth are not changed to support the implant, like they would with a bridge. The problem with dentures is that they aren't permanently placed in your mouth, so you can go about your daily routine with confidence and comfort. Unfortunately, not everyone qualifies as a dental implant candidate so make sure you keep up with your dental hygiene.
What can I expect after treatment?
Good news! There won't be much change when it comes to your new implants. Brushing, flossing and seeing your dentist for regular checkups.  After treatment, periodic follow-up visits will be scheduled to monitor your implant, teeth and gums to make sure they are healthy.
Schedule an appointment today with cosmetic and general dentist Dr. Simone at 702-735-2755. Learn more about his practice and see the beautiful smiles he has created by visiting his website at www.patricksimonedds.com.
Dr. Simone proudly serves patients from Henderson and all surrounding areas.