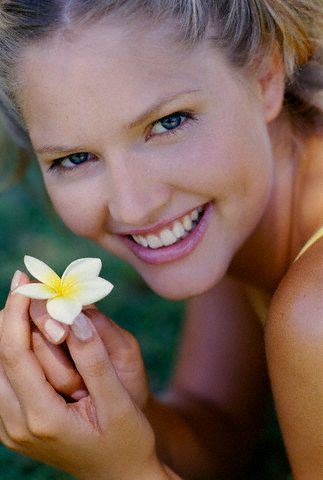 Dental hygiene is important. But we all can admit – there have been times we have neglected our teeth because carrying a toothbrush with us isn't a priority. As we wrap up National Garden Month, it is important to know that even when we don't have a toothbrush handy, there are natural ways you can keep your teeth clean. Just turn to Mother Nature…
When it comes to foods that are good for us, we all know that fruits and veggies are the obvious choices to keeping us healthy, but they can also clean our teeth at the same time! The crispiness of the apple is strengthening your gums, while the juiciness produces saliva, clearing out the bacteria that gives us cavities. In fact, all crispy handheld fruit works similarly. The vitamin C in citrus fruit is great, and the citric acid also scours your teeth. One fruit that may surprise you as a whitening agent is the strawberry. The berries with the seeds that always get stuck in your teeth are also scrubbing them so eat up!
Vegetables are obviously good for us but an onion as a dental secret? Yes, this colorless veggie won't stain your teeth and let's face it, you're also much more apt to brush your teeth afterwards. Broccoli is basically a natural toothbrush, so munching on these little "brushes" will supply your body with iron while giving a quick scrub. Celery is full of vitamins and water for saliva production and if you think about it, it's like nature's floss!
Schedule an appointment today with cosmetic and general dentist Dr. Simone at 702-735-2755. Learn more about his practice and see the beautiful smiles he has created by visiting his website at www.patricsimonedds.com.
Dr. Simone proudly serves patients from Las Vegas, Henderson, Silverado Ranch, Enterprise, Whitney, Spring Valley and all surrounding areas.