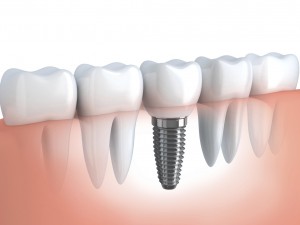 Now that your smile is rejuvenated with your new dental implant, it is essential that you following Dr. Simone's aftercare tips:
Avoid hot foods and hot drinks your first day having dental implants as this could potentially damage your newly placed implant.
Avoid touching or disturbing the dental implant area with your finger of tongue.
Many patients experience swelling following their treatment. If you are experiencing minor swelling, simply apply an ice pack to the area until the swelling reduces.
Dental implants should be treated as natural teeth. Therefore individuals should thoroughly brush and floss after every meal to prevent plaque buildup.
Properly maintaining your dental implants is vital to your oral health. If you are experiencing any problem call Dr. Simone today for a thorough examination.
For more information about how to properly care for your new dental implants call Dr. Simone in Henderson, NV at 702-735-2755 or visit www.patricksimonedds.com.
Dr. Simone also proudly serves Henderson, Las Vegas, Silverado Ranch, Enterprise, Whitney, Spring Valley, and surrounding areas.