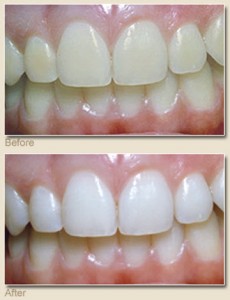 Teeth Whitening in Las Vegas and Henderson by Patrick Simone DDS using Brite Smile.
This simple yet effective and affordable procedure uses carbamide peroxide or hydrogen peroxide to lighten dark or stained teeth.
Teeth can be whitened by professionally supervised at-home treatments or through an accelerated process in the dentist's office. 
Call our Office Today to schedule a procedure for teeth whitening (702) 735-2755