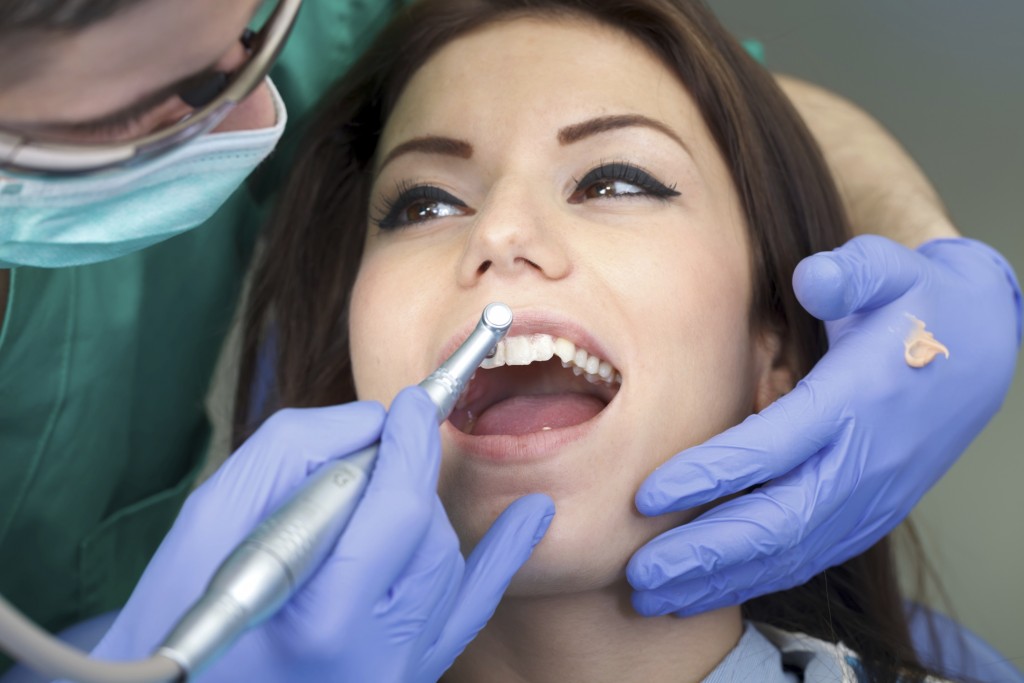 There are myriad of dental treatments that general dentistry offers that can help prevent dental problems in the long run. One of the best ways to prevent dental problems is to visit your general dentist for regular checkups and cleaning. Not only can regular checkups and professional cleanings help prevent dental problems, it can also help provide you with good oral hygiene. There are several other benefits that stem from this type of general dentistry, which include the following:
Cleanings prevent cavities. Plaque buildup, that sticky, colorless film, is the leading cause of tooth decay. The acidic substance found in the bacteria in plaque eats away at tooth enamel and, if left untreated, it can cause cavities. You can remove plaque buildup through proper oral hygiene and professional dental cleanings.
Cleanings can prevent tooth loss. Periodontal disease, also known as gum disease, starts with plaque buildup and is a major cause of tooth loss in adults. As gum disease progresses, the harmful bacteria in plaque moves further down the tooth where is can destroy the surrounding gum tissue and bone structure that supports teeth, which can cause them to loosen and fall out. Fortunately, thanks to general dentistry, dentists can perform professional cleanings which can greatly reduce the chance of tooth loss.
Cleaning can brighten up your smile. Drinking coffee, tea and wine or using tobacco products can dull your pearly whites and even stain your teeth. A professional dental cleaning can remove built-up stains and leave your pearly whites freshly polished. What the result? Much brighter pearly whites!
Cleanings can freshen your breath. Practicing proper oral hygiene is the best way to prevent chronic bad breath. Proper oral hygiene involves you brushing twice a day and flossing at least once a day. In addition to practicing proper oral hygiene at home, you should also visit your general dentist for professional cleanings on a regular basis to keep a healthy, odor- free mouth.
Cleanings can boost your overall health. Several studies have shown a connection between oral and overall health. It's been said that regular professional cleanings may help reduce your risk for certain diseases, such as heart disease and stroke. There are many medical conditions that can be detected in their early stages by your dentist during a routine checkup.
To take advantage of these benefits and much more, contact Dr. Patrick Simone in Las Vegas, NV at 702-735-2755 to schedule an appointment today. For information regarding general dentistry visit our website at www.patricksimonedds.com.
Dr. Patrick Simone proudly accepts patients from Henderson, Las Vegas, Silverado Ranch, Spring Valley and all surrounding areas.